Welcome I'm Keith King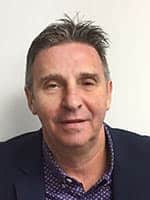 Units Manager
(Independent Living)
Please feel free to contact
me with your enquiry.
163-165 Central Rd
Nunawading VIC 3131
P (03) 9259 2106
F (03) 9259 2135
Your Home
Retirement living at Whitehorse
AdventCare Whitehorse
ADVENTCARE VILLAGE offers residents a happy place to call home. Why not come and join us?
There are 35 independent living UNITS (leasehold) with either 2 or three bedrooms, set in a beautiful gardens with the Advent Creek running through the property.  Bird life abound among the Trees. As well as being just a close walk to the railway station, shops and schools, we are just a stroll from Blackburn Lake.
The personality of the village is created by the residents living here and offers regular bus trips to al l sorts of interesting places, weekly shopping trips," Cuppa and chat" mornings, exercise classes, speakers and music to entertain us, beautiful gardens all around which are fully maintained by our friendly gardener.
Our ACTIVITY CENTRE is used regularly by the residents, and also by U3A for classes. We hold regular BBQ's, films showing, and get togethers.
We are covered by 24 hour alarm system, and co-located on site is the residential Aged Care facility., which provides residents with peace of mind knowing That Individualised care is available on sit now and tomorrow.
Because of the size of our village we have created a friendly and welcoming community which is why our residents are always smiling and happy. Come and see what we can offer.
Your Lifestyle
We encourage residents to make the most of what's on offer at our Whitehorse Retirement Community, including:
Hair Salon
Bus Outings
BBQ Area
Library
24 Hour Monitored Call Button
Weekly Shopping Trips
Social Activities
Music Programmes
Cooking Classes
Train Station (nearby)
Bus Stop (nearby)
What our residents say
Time of friendliness
My wife and I have lived at AdventCare Whitehorse for over 20 years and have found our stay to be a time of friendliness with caring staff. We have no hesitation in recommending it to all.
Fred & Lauris
Residents – Whitehorse
Great lifestyle, friendship and happiness
After searching for so long for a retirement village that also had high & low care facilities, I was fortunate enough to be invited by Keith King from AdventCare Whitehorse. Three years later, I am so settled and happy here. I reckon it's the best move I made.
The residents are all so friendly, that we do go out for outings & lunch together regularly and have a lot of fun, and a great way of learning about each other. AdventCare Whitehorse offers so many social activities that one would find it impossible to get bored, it may be a lovely trip to the Peninsula for lunch or a BBQ at our well-equipped activities centre. The staff are a friendly lot, and always greeted with a smile and keen to help.
I can personally recommend AdventCare Whitehorse to anyone who is looking for a great lifestyle, friendship & happiness.
Dotti
Resident – Whitehorse
I feel really safe
I like living at AdventCare Whitehorse because I feel really safe. I appreciate the quiet & pleasant surroundings. Since coming here I've made some very valued friends. Most importantly, as a Christian, I've found a spiritual home.
Sally
Resident – Whitehorse
It is a real blessing
I feel very thankful and grateful that I was accepted to live at AdventCare Whitehorse. It is well managed, the surroundings are pleasant as there are many trees and shrubs. The staff are all friendly and helpful. We have excellent services and good social groups to participate in. I am a single person and my family all live overseas but I don't miss them as the wonderful group of people I live with have become my family. We help one another and get on well together, it is a real blessing. I feel safe and enjoy being here very much.
Trish
Resident – Whitehorse
Content and happy
I have been a resident of AdventCare Whitehorse for 17 years. During this time I have always been content and happy. Staff have responded twice when I had a health problem and was required to spend 2 weeks in the care facility, which I could not fault. We have formed great friendships at Central.
Hazel
Resident – Whitehorse
Lovely friendships
So glad to be living here. I have made lovely friendships and am very happy.
Elizabeth
Resident – Whitehorse
Happiest time
This is the most, happiest time for many many years. Living here is giving me peace, wonderful friendship, security, love, drawn me closer to God, lovely walks and great peace of mind.
Shirley
Resident – Whitehorse
I love being here
Living in AdventCare Whitehorse has been an absolute Godsend for me. Having a secure roof over my head, within a friendly caring and safe neighbourhood has given me great comfort. I love being here.
Judith
Resident – Whitehorse
Wouldn't want to live anywhere else
I have lived in Whitehorse retirement community for the past 24 years and I wouldn't want to live anywhere else.
Norma
Resident – Whitehorse
Trips and activities are fun
 Quiet living, convenient to everything.  Bus trips and activities are fun, and great neighbours throughout the community
 Lindsay & Merle
Residents – Whitehorse
Easy walk to shops and public transport
Very friendly residents and I feel very secure living here.  Easy walk to shops and public transport.
 Susan
Resident – Whitehorse
Everyone is so friendly
 The units are affordable and we are so close to public transport, making it easy to get out and about. We love the beautiful garden setting and everyone is so friendly, we all relate to each other well.
Bruce & Pauline
Residents – Whitehorse
Great friends
Whitehorse is a well-planned community making it easy to get around. A peaceful environment with lots of great friends.
Heather
Resident – Whitehorse
We love living here
Units are tastefully refurbished. Excellent management and alarm system give great security.  All residents create a great community and peaceful environment in which to live, and we love living here.
Gail & Bob
Residents – Whitehorse
I feel very secure
With the 24-hour emergency call service and other residents looking out for me, I feel very secure at Whitehorse Retirement Community. Living here is like being part of one big family.
Beryl
Resident – Whitehorse
Like a family
Lovely refurbished units, close to the station.  It's like being in a family living here.
Trudi
Resident – Whitehorse
Friendly environment
 A friendly environment which I enjoy and the nursing home is in the complex.
Gwenda
Resident – Whitehorse