Welcome I'm Keith King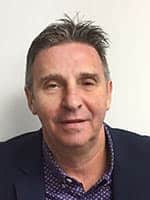 Units Manager
(Independent Living)
Please feel free to contact
me with your enquiry.
392 High Street
Golden Square, Bendigo VIC 3555
P (03) 9259 2106
F (03) 9259 2135
Your Home
Retirement living at Bendigo
Bendigo City is one of the largest city in Victoria outside of Melbourne and is full of historical Victorian Architecture and traditional tramways.
With a small village like atmosphere, AdventCare Bendigo retirement community is a quiet retreat off High Street, Golden Square – conveniently located near public transport, banks, shops  5 min from the city centre.
Landscaped gardens with vegetable and flower beds provide residents with a therapeutic method of relaxation.  There are active painting and craftwork clubs with residents.
Accommodation options range from one bedroom rentals to two and three bedroom individual living units on a lease to occupy basis.