Welcome I'm Jody James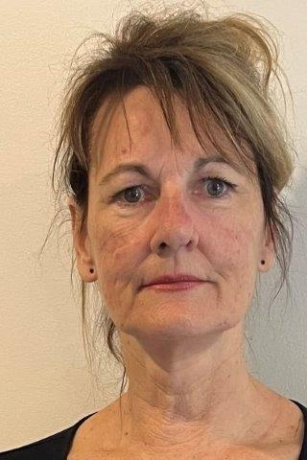 Facility Manager

Please feel free to contact
me with your enquiry.
5 Woods Point Road
Warburton VIC 3799
P (03) 5966 4400
F (03) 5926 4808
Your Stay
Yarra Ranges Residential Care
Situated in picturesque Warburton in the Yarra Ranges, 1.5 hours from Melbourne City, minutes from local cafes and tourist attractions. Surrounded by abundant flora and fauna the Residential Care Facility backs onto the Yarra River and has direct access to the Yarra River Walk.
Residents have the choice of many activities organised on a weekly basis. There is always something happening, whether it is shopping trips, excursions to places of interest or clubs. AdventCare Yarra Ranges's Catering Department is second to none providing a wide and varied selection of meals with special needs or preferences catered for.
Apply for an assessment online in 3 easy steps
Before you can access government-subsidised aged care services for the first time, you need to apply for an assessment. Using the online application is quick and easy and will only take 15 to 20 minutes to complete.
It's the same form to apply for all types of care and support – including help at home, short-term care, and care in an aged care home.
You can complete the application yourself or on behalf of a family member or friend. If you'd like to set up an ongoing representative, you can also do that here.
https://www.myagedcare.gov.au/self-service
Care Services
Compassionate personalised care
Co-located onsite with our retirement community, Yarra Ranges residential care residence offers 42 residential places ranging from short-term respite care to dementia and palliative care.
Care, services and amenities provided for Yarra Ranges residential care residents include:
24 hour emergency call monitoring
Individually controlled heating and ceiling fans in all rooms
Daily fresh nutritionally balanced meals cooked on site
Commuter van and bus facilities offering weekly bus service to the local shopping centre
Beauty and hairdressing services
Spa bath therapy
Allied Health services offered in the Treatment room or in-room service
Cleaning and laundry services
Spiritual Care for people of all faiths
Lifestyle programs offered daily including:

Arts and crafts
Exercise programs and walking groups
Men's group
Music therapy
Monthly concerts and guest speakers
Spiritual programs
Social activities, bus trips and outings
School visits
What our residents say
Jody James
Thank you, Jody, for all your support for the residents at Yarra Ranges you are doing a great job. Keep up the good work. John
Thank You
I just wanted you to pass on to Coleen that I commend the work you are ALL doing during these difficult times.
I recognise the curve ball thrown and applaud your staffs efforts in ensuring the residents remain happy, active, healthy and above all safe in these different times.
Accolades to you all and my heartfelt thanks. Look after each other and yourself. Kindest regards…
Kylie
Bega
Thank you
Thank you both for your wonderful information.i always look forward to your newsletter.
And Coleen,I certainly agree with you how your staff is absolutely amazing.
Take care yourself...all of you.
Dagmar
Thank you to all at AdventCare Yarra Ranges
I would like to thank all at AdventCare Warburton, especially the nursing staff for the kindness and care given to my father during his short stay at the facility.
I feel fortunate that he experienced such an environment for the last period of his life.
kind regards
Bill
Thank you for Care and Wellbeing
Many thanks to all the staff at Advent Care for the care and wellbeing they offer and for the regular updates. I made this hard decision earlier and spoke to my mother about this over the phone, to which she is quite happy with and understands.
Many thanks to all of your team for all your efforts and wishing you all to be safe and well over the coming months.
Kind regards,
Tom
AdventCare a 10/10 Outstanding!
This is my second stay here at Yarra Ranges Aged Care Residence and I have been here a week so far. My daughters did the research and they said it was excellent. I love it here! there is such a good atmosphere and everyone is so caring. I worked for the education department as a school principal and I used to rate things. I would give AdventCare a 10/10 Outstanding!
Des
Resident – Yarra Ranges
Pleasant staff
My husband and I have been here for more than a year and I am pleasantly surprised by the level of care. I have been involved in this Aged Care Residence since the planning days, I am a nurse and the standard of care is very good. I feel the staff must be hand-picked, they are all so pleasant.
Olive
Resident – Yarra Ranges
I am so satisfied
I grew up in England and I loved the outdoors and the trees and the fresh air. It's so beautiful here. I've been here for 2 years now and I am so satisfied. The food is good, I am on a special diet and the cook is excellent. The nurses are always so willing to help and they always have smiles on their faces.
Susan
Resident – Yarra Ranges
It's beautiful, couldn't be better
It's beautiful, couldn't be better. When I see some of the older people on the news I think they should live here. This will be my 6th year. My husband and I came together. I came to Warburton in 1961 to work in the hospital. I watched the Aged Care Residence being built and I am happy to be here.
Peggy
Resident – Yarra Ranges
I am so well cared for
I've been here at Yarra Ranges Residential Care for 8 months and it's all good as far as I'm concerned. I originally came from interstate and my son lives here. I love being here everyone is so friendly and I am so well cared for.
Robyn
Resident – Yarra Ranges
11
I think it's lovely here at Yarra Ranges Residential Care, the scenery is beautiful. I have been here for a month and the Nurses couldn't be more wonderful. I came to Warburton when I was 15 and packed weet-bix in the factory then I did nursing in Sydney, I am here now and I am staying!
Eileen
Resident – Yarra Ranges